100 Words About St. John's Mt. Washington
St. John's is a congregation with strong Episcopal roots. Its mission statement asserts, "An imperfect community, connected in Christ, courageously seeking purpose through God. In a world that moves and changes so fast whether we want it to or not, one thing remains constant: the love of God through Jesus Christ. While God's magnificence is witnessed in a glorious sunset or the sweet smell of a newborn baby, God's love is most fully experienced in relationship with others." It worships at Springwell Senior Living. Its ministry is ecumenical and radically welcoming, with a strong emphasis on social justice and elders.
SERVICE TIMES
Services are held  in the Springwell Chapel
10:30 a.m. Holy Eucharist on Sundays
11: 30 a.m. Fellowship & Refreshments
LOCATION

We hold our weekly worship services at Springwell Chapel, on the Springwell Senior Living campus
2211 W. Rogers Avenue. Baltimore, MD 21209
HOW TO
GET INVOLVED
Caring for those in need beyond our doors is not an option for those who follow Jesus. It is a real joy for us to meet newcomers and to tell you about all the good things God is doing in our church family. Check out the many ministries offered at St. John's Mt. Washington and get involve
REFLECTIONS AND BULLETINS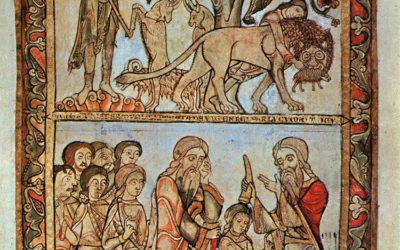 A Meditation Right now—and for the last many hundreds of years—seekers have tried to find proof that David from the Old Testament actually lived. My opinion is this: It's sort of the finding the site of Troy, the place of the ancient war chronicled in the Iliad. It...
Visit our Church Office
Worship at Springwell Chapel