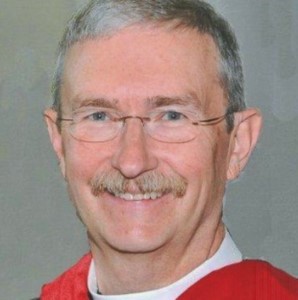 Our Debt to God and That to the World
November 15, 2020
A Meditation
Reading the Bible and looking carefully and critically at power dynamics is crucial to understand scripture's wisdom and life lessons. It is not always a pretty picture. God uses power for good (the creation is the grandest and first example; his raising of Jesus from death and enabling salvation and redemption is God's most exulted use of power); and for ill (the Flood, and God's subsequent repentance in his promise in the rainbow to do better for humanity).
Jesus' parable about the cruel master who goes on a long trip, and leaves his servants with huge fortunes, is about the scandal of power and its misuse in scripture. The master expects a generous return on his investment when he returns, the profit directly for his own benefit and use. It's clear he will demand an accounting from these employees— in reality, little more than slaves. Two servants perform as expected. The third isn't up to the task. Traditionally, the owner has been the stand-in for God. Our poor choice for an interpretation.
Here is an example where power must be closely examined. Christians have traditionally blamed the victim of this parable, heaping scorn on the third servant as if the master hadn't already done enough damage. We have supported what the heartless master does by justifying why the master was right to be angry and cruel, and the servant was a coward and a failure, and deserved his punishment. It's lamentable that we haven't been repulsed by this interpretation.
The master isn't a proxy for a righteous God. Rather, the third servant should be seen as personifying Jesus. The religious and political overlords in Israel would take terrible vengeance on Christ within the next few days and crucify him, thereby proving what the third servant said about them: harsh, unrelenting and redolent in their own power, and entitled to live in the luxury they didn't work for and didn't deserve. Jesus' gentleness of soul and truth-telling got him what befell the third servant: punishment, isolation, and harsh judgment. There was no crime except in the powerful owner's mind, but that was of no importance to potentates in charge—how the world miserably works.
This teaching parable, Jesus' last in the gospel of Matthew, takes courage to listen to. He came to redeem the craven world of its worst injustices. The world still needs more work.
Pastor Neil
Alleluia. Christ is risen. The Lord is risen indeed. Alleluia.
SIGN OF THE CROSS
People        ☩ In the name of the Father, and of the Son, and of the Holy Spirit. Amen.
Celebrant   Blessed be God.
People         And blessed be his kingdom, now and forever. Amen.
 Celebrant    Almighty God, to you all hearts are open, all desires known, and from you no secrets are hid: Cleanse the thoughts of our
hearts by the inspiration of your Holy Spirit, that we may perfectly love you, and worthily magnify your holy name.
People         Amen.
THE COLLECT OF THE DAY
 Celebrant             The Lord be with you.
People               And also with you.                            
Celebrant             Let us pray.
Blessed Lord, you caused all holy Scriptures to be written for our learning. Grant us so to hear them, read, mark, learn, and inwardly digest them, that we may embrace and ever hold fast the blessed hope of everlasting life. Which you have given us in our Savior Jesus Christ. Who lives and reigns with you and the Holy Spirit, one God, for ever and ever. Amen.
 A Reading from Zephaniah at the 1st Chapter
The Day of the Lord Is at Hand
Reader       A Reading from the prophet Zephaniah
Be silent before the Lord God! For the day of the Lord is at hand; the Lord has prepared a sacrifice, he has consecrated his guests. At that time I will search Jerusalem with lamps, and I will punish the people who rest complacently on their dregs, those who say in their hearts, "The Lord will not do good, nor will he do harm." Their wealth shall be plundered, and their houses laid waste. Though they build houses, they shall not inhabit them; though they plant vineyards, they shall not drink wine from them.
The great day of the Lord is near, near and hastening fast; the sound of the day of the Lord is bitter, the warrior cries aloud there. That day will be a day of wrath, a day of distress and anguish, a day of ruin and devastation, a day of darkness and gloom, a day of clouds and thick darkness, a day of trumpet blast and battle cry against the fortified cities and against the lofty battlements. I will bring such distress upon people that they shall walk like the blind; because they have sinned against the Lord, their blood shall be poured out like dust, and their flesh like dung. Neither their silver nor their gold will be able to save them on the day of the Lord's wrath; in the fire of his passion the whole earth shall be consumed; for a full, a terrible end he will make of all the inhabitants of the earth.
Reader        The Word of the Lord.
People         Thanks be to God.
Reader        Let us read together from Psalm 90
Lord, you have been our dwelling place in all generations.
Before the mountains were brought forth, or ever you had formed the earth and the world, from everlasting to everlasting you are God.
You turn us back to dust, and say, "Turn back, you mortals."
For a thousand years in your sight are like yesterday when it is past, or like a watch in the night.
You sweep them away; they are like a dream, like grass that is renewed in the morning; in the morning it flourishes and is renewed; in the evening it fades and withers.
For we are consumed by your anger; by your wrath we are overwhelmed.
You have set our iniquities before you, our secret sins in the light of your countenance.
So teach us to count our days that we may gain a wise heart.
A Reading from the Gospel of Matthew, at the 25th chapter
A Harsh Master, But Is He God?
Celebrant  The holy gospel according to Matthew
People       Glory to you, O Lord.
Jesus said, "It is as if a man, going on a journey, summoned his slaves and entrusted his property to them; to one he gave five talents, to another two, to another one, to each according to his ability. Then he went away.
The one who had received the five talents went off at once and traded with them, and made five more talents. In the same way, the one who had the two talents made two more talents. But the one who had received the one talent went off and dug a hole in the ground and hid his master's money.
After a long time the master of those slaves came and settled accounts with them. Then the one who had received the five talents came forward, bringing five more talents, saying, 'Master, you handed over to me five talents; see, I have made five more talents.' His master said to him, 'Well done, good and trustworthy slave; you have been trustworthy in a few things, I will put you in charge of many things; enter into the joy of your master.'
And the one with the two talents also came forward, saying, 'Master, you handed over to me two talents; see, I have made two more talents.' His master said to him, 'Well done, good and trustworthy slave; you have been trustworthy in a few things, I will put you in charge of many things; enter into the joy of your master.'
Then the one who had received the one talent also came forward, saying, 'Master, I knew that you were a harsh man, reaping where you did not sow, and gathering where you did not scatter seed; so I was afraid, and I went and hid your talent in the ground. Here you have what is yours.' But his master replied, 'You wicked and lazy slave! You knew, did you, that I reap where I did not sow, and gather where I did not scatter? Then you ought to have invested my money with the bankers, and on my return, I would have received what was my own with interest. So, take the talent from him, and give it to the one with the ten talents. For to all those who have, more will be given, and they will have an abundance; but from those who have nothing, even what they have will be taken away. As for this worthless slave, throw him into the outer darkness, where there will be weeping and gnashing of teeth.'"
Celebrant    The Gospel of the Lord.
People         Praise to you, Lord Christ.
Meditation                                                                       Pastor Neil
THE NICENE CREED
 We believe in one God, the Father, the Almighty, maker of heaven and earth, of all that is, seen and unseen.
 We believe in one Lord, Jesus Christ, the only Son of God, eternally begotten of the Father, God from God, Light from Light, true God from true God, begotten not made, of one Being with the Father. Through him all things were made. For us and for our salvation he came down from heaven: by the power of the Holy Spirit he became incarnate from the Virgin Mary and was made man. For our sake he was crucified under Pontius Pilate; he suffered death and was buried. On the third day he rose again in accordance with the Scriptures; he ascended into heaven and is seated at the right hand of the Father. He will come again in glory to judge the living and the dead, and his kingdom will have no end.
 We believe in the Holy Spirit, the Lord, the giver of life, who proceeds from the Father and the Son. With the Father and the Son, he is worshiped and glorified. He has spoken through the Prophets. We believe in one holy catholic and apostolic Church.  We acknowledge one baptism for the forgiveness of sins. We look for the resurrection of the dead, and the life of the world to come.  Amen.
Prayers of the People    
Celebrant             O God of compassion, giver of life and health, we pray your healing mercies upon all who are in any way affected by the outbreak of covid. Comfort and sustain those who have been stricken; relieve their pain and restore to them your gifts of gladness and strength. Grant to all in authority the courage to make wise decisions that are essential for the common good; and strengthen them to lead institutions that care for those whom they serve. Watch over first responders and those in the medical professions whose duty it is to care for the sick; guard them from all danger, and keep them safe in the knowledge that is through their sacrifice and service that the health of the whole community is promoted. Lift the darkness from those of us who are scared and grieving. Mercifully accept these our prayers, O God of all comfort, and our only help in time of need.
 Reader        In peace, we pray to you, Lord God—
Grant, Almighty God, that all who confess your Name may be united in your truth, live together in your love, and reveal your glory in the world. Lord, in your mercy, Hear our prayer.
Guide the people of this land, and of all the nations, in the ways of justice and peace; that we may honor one another and serve the common good. Be with us as the election is brought to fruition, and make wise and good all those who have been elected to offices of public trust. Health the rifts that bind, vex, and scare us. Lord, in your mercy, Hear our prayer.
Give us all a reverence for the earth as your own creation, that we may use its resources rightly in the service of others and to your honor and glory. Heal the wounds of those who have been victimized by climate change and destruction. Lord, in your mercy, Hear our prayer.
Bless all whose lives are closely linked with ours, and grant that we may serve Christ in them, and love one another as he loves us. Lord, in your mercy, Hear our prayer.
Comfort and heal all those who suffer in body, mind, or spirit; give us courage and hope in troubles, and bring us the joy of your salvation. Bestow courage upon those who look out at the world, and wonder if there is a safe and gracious place for them. Lord, in your mercy, Hear our prayer.
We commend to your mercy all who have died, that your will for them may be fulfilled; and we pray that we may share with all your saints in your eternal kingdom. Lord, in your mercy, Hear our prayer.
Silence to lift up our own prayers to God
Celebrant           Almighty God, by your Holy Spirit you have made us one with your saints in heaven and on earth: Grant that in our earthly pilgrimage we may always be supported by this fellowship of love and prayer. We ask this for the sake of Jesus Christ, in whom all our intercessions are acceptable through the Spirit, and who lives and reigns for ever and ever. Amen.
A Confession of Our Sins to God
People         God of all mercy, we confess that we have sinned against you, opposing your will in our lives. We have denied your goodness in each other, in ourselves, and in the world you have created. We repent of the evil that enslaves us, the evil we have done, and the evil done on our behalf. Forgive, restore, and strengthen us through our Savior Jesus Christ, that we may abide in your love and serve only your will. Amen.
Celebrant    Almighty God have mercy on us ☩, forgive us all our sins, and through the grace of Jesus Christ, strengthen us in all goodness, and by the power of the Holy Spirit keep us in eternal life. Amen.
THE GREAT THANKSGIVING
Celebrant          The Lord be with you.
People                  And also with you.
Celebrant             Lift up your hearts.
People                   We lift them to the Lord.
Celebrant             Let us give thanks to the Lord our God.
People                   It is right to give our thanks and praise.
God of all power, Ruler of the Universe, you are worthy of
glory and praise. Glory to you for ever and ever.
At your command all things came to be: the vast expanse of interstellar space, galaxies, suns, the planets in their courses, and this fragile earth, our island home.
By your will they were created and have their being.
From the primal elements you brought forth the human race, and blessed us with memory, reason, and skill. You made us the rulers of creation. But we turned against you, and betrayed your trust; and we turned against one another. Have mercy, Lord, for we are sinners in your sight.
Again and again, you called us to return. Through prophets and sages you revealed your righteous Law. And in the fullness of time you sent your only Son, born of a woman, tofulfill your Law, to open for us the way of freedom and peace. By his blood, he reconciled us. By his wounds, we are healed.
And therefore we praise you, joining with the heavenly chorus, with prophets, apostles, and martyrs, and with all those in every generation who have looked to you in hope, to proclaim with them your glory, in their unending hymn:
Celebrant and People Holy, Holy, Holy Lord, God of power and might, heaven and earth are full of your glory. Hosanna in the highest. Blessed is he who comes in the name of the Lord. Hosanna in the highest.
Celebrant   And so, Father, we who have been redeemed by him, and
made a new people by water and the Spirit, now bring before you these gifts. Sanctify them by your Holy Spirit to be the Body and Blood of Jesus Christ our Lord.
On the night he was betrayed he took bread, said the blessing ☩, broke the bread, and gave it to his friends, and said, "Take, eat: This is my Body, which is given for you. Do this for the remembrance of me."
After supper, he took the cup of wine, gave thanks ☩, and said, "Drink this, all of you: This is my Blood of the new Covenant, which is shed for you and for many for the forgiveness of sins. Whenever you drink it, do this for the remembrance of me."
Remembering now his work of redemption, and offering to you this
sacrifice of thanksgiving, We celebrate his death and resurrection, as we await the day of his coming.
Lord God of our Ancestors: God of Abraham, Sarah, and Hagar; Isaac and Rebekah; and Jacob, Leah, and Rachel. God and Father of our Lord Jesus Christ, born to Mary, his mother, and watched over by Joseph, with a father's care: Open our eyes to see your hand at work in the world about us. Deliver us from the presumption of coming to this Table for solace only, and not for strength; for pardon only, and not for renewal. Let the grace of this Holy Communion make us one
body, one spirit in Christ, that we may worthily serve the world in his name.
Risen Lord, be known to us in the breaking of the Bread.
Send now, we pray, your Holy Spirit, upon your redeemed and holy people, ☩ and upon these your gifts of bread and wine, that we may bear fruit worthy of repentance. Bless us to abound in hope, be filled with all joy and peace in believing, and receive our inheritance with all your saints in light.
People        Through Christ and with Christ and in Christ, in the unity of the Holy Spirit, to you be honor, glory, and praise, for ever and ever. Amen.
And now, as our Savior Christ has taught us, we are bold to pray:
The Lord's Prayer
People         Our Father, who art in heaven, hallowed be thy Name, thy kingdom come, thy will be done, on earth as it is in heaven. Give us this day our daily bread. And forgive us our trespasses as we forgive those who trespass against us. And lead us not into temptation, but deliver us from evil. For thine is the kingdom, and the power, and the glory for ever and ever. Amen.
A Call to Communion
Celebrant   The gifts of God for the people of God. Take them in remembrance that Christ died for you, and feed on him in your hearts by faith, with thanksgiving.
The Thanksgiving        
People        Loving God, we give you thanks for restoring us in your image and nourishing us with spiritual food in the Sacrament of Christ's Body and Blood. Now send us forth a people forgiven, healed, renewed; that we may proclaim your love to the world and continue in the risen life of Christ our Savior. Amen.
The Blessing
Celebrant             Sisters and brothers, we go out into the world in peace. We live and walk as part of God's beloved community. May God help us all to be of good courage, hold on to what is good, return to no one an evil for an evil. Strengthen the faint-hearted, support the weak, aid the suffering, do justice and hope, honor all people, and let our gentleness be known by everyone. May God, who raised our Lord Jesus from death, lift us up and restore us to wholeness. And may God bless us all, ☩ in the name of the Father, the Son, and the Spirit. Amen.
Celebrant    Go in peace to love and serve the Lord.
People         Thanks be to God.
MORE ON THE ART WORK ON THIS BULLETIN'S COVER Annette Gandy Fortt is a printmaker and painter who lives in Silver Spring, Maryland. Her work reflects her surroundings and the people who inhabit them. It is also deeply influenced by her Christian spiritual moorings. After twenty-nine years working as an artist while also teaching in the public schools of Memphis, New York, and Northern Maryland, she has retired to focus on her craft. Presently Annette is working on a series of pieces in pastel that were inspired by her trip to Ghana in 2007. Since receiving her Master of Fine Arts degree at New York's Pratt Institute in 1981, Annette has shown widely in invitational, solo and juried shows in the New York and Washington DC metropolitan areas. Her work is held in numerous private and public collections, including the broadly-inclusive galleries of Vanderbilt Divinity School.