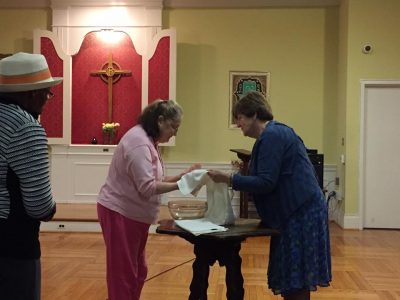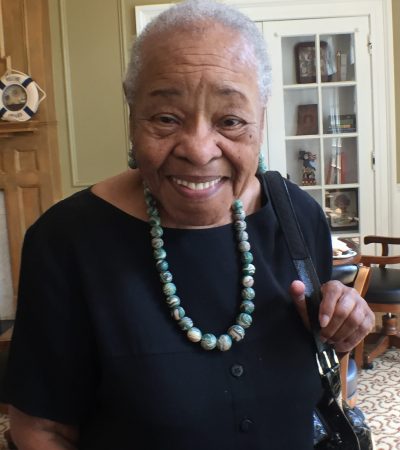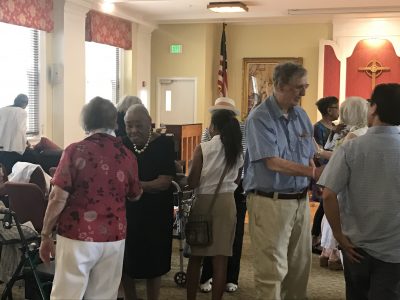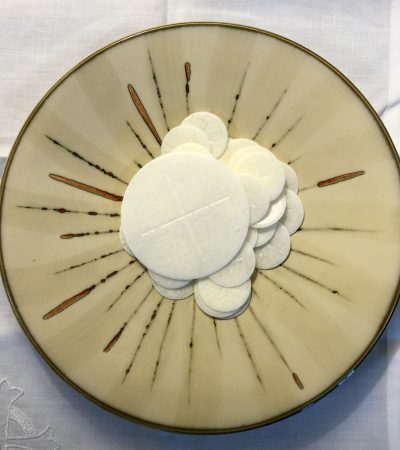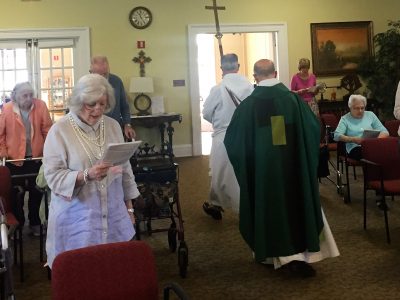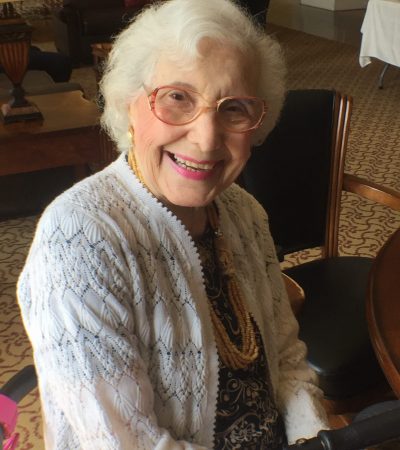 Services take place in Springwell Chapel, 2211 W. Rogers Avenue, Baltimore, MD 21209. Visitor parking is in the rear of the main building. The Chapel is located off the main lobby. Our services are comfortable for Christians from a variety of traditions and for those who do not claim a tradition. Our historical roots are in the Church of England but inclusive and expansive language for God; fresh, new prayers, and spiritual vitality commit us firmly to modern ideas.
​Also known as Holy Communion, this service is – at its most basic – the physical reenactment of Christ's Last Supper with his apostles. Symbolically, it represents so much more: the sharing of the gifts of God with the people of God, the continued presence of Christ in our midst, and a sacred meal to which we are all invited. If you do not wish to receive bread or wine, you may receive a blessing instead – or simply remain seated and enjoy the music and peaceful reflection.
Our music comes from a range of traditions.Guest musicians frequently join us to supplement our musical offerings with flute, trumpet, strings, percussion and voice. Hymns range from the deeply traditional (Amazing Grace) to newer compositions that soon become familiar favorites.
Everyone is welcome to join us for fellowship and refreshments after our Sunday worship (approx. 11:30 a.m.). We gather just outside the Springwell Chapel for coffee and assorted light fare. Members of the congregation take turns providing baked goods, fruit, cheese and crackers, and a whole range of delicious treats. Fellowship after the Sunday service provides a wonderful opportunity to chat with one another, get to know each other better, and spend time in a relaxed and social setting.